Working Group
Vector-Borne Diseases
PANDIS is grateful for the support of our Vector-Borne Diseases Working Group
'Environmental disruptors are a 'perfect storm' and we need to mitigate their full force if we are to ease human suffering.'
Catherine has more than 30 years' experience in the corporate and not-for- profit sectors. Her expertise is in developing transformative strategies and leading the business growth across reputation, revenue and relationships. 
  
Catherine was previously CEO of Cure Brain Cancer Foundation where she was part of a global cohort to disrupt cancer models by introducing Phase 2/3 adaptive clinical trials and personalised medicine model. She resigned from her position in June 2016 due to a debilitating vector-borne illness which she has since made a recovery.
 
The charity was awarded the 25th most innovative company in Australia (2016/17) by the Australian Financial Review and Australian Charity of the year (2016/17) by the Australian Charity Awards, as a direct result of participatory­ leadership through collaborative, iterative design, priority-led funding and a whole-systems approach.
 
She is mother to two teenage boys and believes that population health and the burden of disease will exponentially improve when chronic disease is viewed through the scientific lens of environmental diseases, investigating microbes as causative agents.
Diplomate, American Board of Internal Medicine
Patron – Vector-Borne Diseases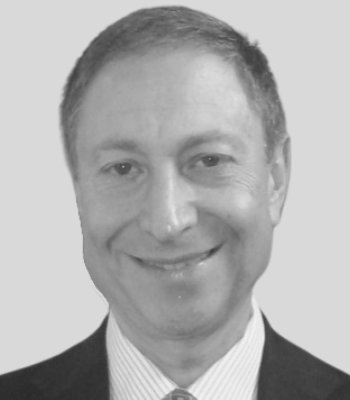 Dr Richard Horowitz is a board-certified internist in private practice in Hyde Park, N.Y and medical director of the Hudson Valley Healing Arts Centre, an integrative medical centre which combines both classical and complementary approaches in the treatment of Lyme Disease and other tick-borne disorders.
An acclaimed author on Lyme disease and chronic multi-systemic infections and member of the US Senate Tick Borne Disease working group, he has treated over 12,000 Chronic Lyme disease patients in the last 26 years, with patients coming from all over the US, Canada, Australia and Europe to his clinic.
Dr Horowitz is a frontline clinician for COVID-19 patients and in March 2020 co-authored an article in the open access online journal Respiratory Medicine Case Reports. The title is 'Efficacy of glutathione therapy in relieving dyspnea associated with COVID-19 pneumonia: A report of 2 cases'. The article outlines the role of glutathione as an effective mechanism to resolve the 'cytokine storm' that leads to pneumonia and starving the blood of oxygen in patients that can lead to cell death in the lungs, resulting in organ failure which can be fatal. His COVID-19 protocol also utilises ionophores to deliver zinc intracellularly to kill the virus.
Dr Horowtiz has twice consulted to the Australian government and the Department of Health on protocols for vector borne disease patients, recommending his 18-point diagnostic protocol for GP's to use as an evidence-based clinical diagnosis tool.
He is former Assistant Director of Medicine of Vassar Brothers Hospital in Poughkeepsie, N.Y., and is one of the founding members and past president elect of ILADS, the International Lyme and Associated Diseases Society. He is also past president of the ILADEF, the International Lyme and Associated Diseases Educational Foundation, a non-profit organization dedicated to the education of health care professionals on tick-borne diseases. 
Dr Horowitz has presented at numerous local, national, and international scientific conferences on Lyme Disease, and has published on the role of co-infections and toxins in Lyme Borreliosis. He was awarded the Humanitarian of the Year award by the Turn the Corner Foundation for his treatment of Lyme Disease, and has dedicated his life to helping those stricken with this devastating illness. His books "Why Can't I Get Better? Solving the Mystery of Lyme and Chronic Disease" and 'You Can Get Better' were released through St Martin's press, which explains his full classical and integrative approach to helping those stricken with tick-borne diseases and resistant chronic illness.
Dr Horowitz practices meditation and mindfulness and is featured on YouTube and in leading podcasts.   
Director | Co-Chair Vector Borne Disease Working Group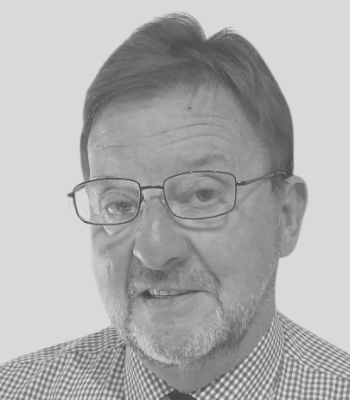 Vector-Borne Disease (VBD) Working Group
After studying medicine for four years at Monash University Chris changed to Science and graduated in 1969 with a B.Sc. Dip.Ed and became a Secondary Science Teacher for over 40 years. Now retired Chris lives in Hamilton, regional Victoria and is married to Wendy and has one son, two daughters and six grandchildren. Chris became involved with Tick Borne Diseases five years ago when his daughter Emma was diagnosed with Lyme disease. In 2017 he co-founded education and awareness organisation TICNA and is a member of DSCATT forums. In 2019 Chris joined as Chair of the PANDIS Tick Borne Disease Working Group. Chris realises that research will be the ultimate answer and has a strong desire to lead patient outcomes to redress the Tick Borne Disease pandemic and medical abandonment of patients.
Medical Doctor and a specialist for laboratory medicine from the laboratory ArminLabs, Augsburg, Germany.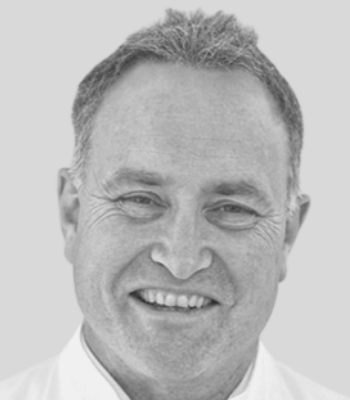 Dr Schwarzbach began by studying biochemistry at Hoechst AG, Frankfurt/Germany and pharmacy at the University of Mainz/Germany in 1984. In 1985 he studied medicine for 6 years at the University of Mainz/Germany and finished his MD in 1991.
Dr Schwarzbach developed the worldwide first Radioimmunoassay (RIA) for human Gastric Inhibitory Polypeptide (hGIP) from 1986 – 1991, getting his PhD in 1992.
He is member of the Swiss Association for Tick-borne diseases, the German Association of Clinical Chemistry and Laboratory Medicine and the German Society for Medical Laboratory Specialists.
He is an Advisory Board member of AONM London, England, and Board member of German Borreliosis Society and Member and former Board Member of the International Lyme and Associated Diseases Society (ILADS) and has served as an expert on advisory committees on Lyme Disease in England, Australia, Canada, Ireland, France and Germany.
Dr Schwarzbach is the founder and CEO of ArminLabs, Augsburg/Germany and is specialized in diagnostic tests and treatment options for patients with tick-borne diseases and other chronic infections for over 20 years now.
DR RICHARD SCHLOEFFEL OAM
MBBS, FRACGP, FAMAC, Dip Acup (China)
Lead Clinician, Vector-Borne Disease (VBD) Working Group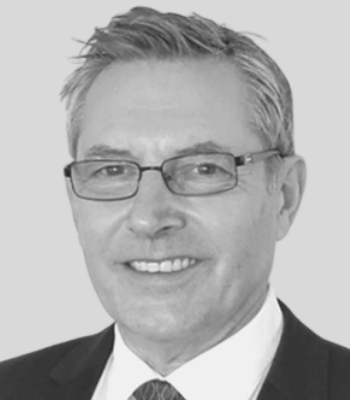 Dr Richard Schloeffel, a vocationally registered general practitioner, is the Medical Director of The Grove Health Pymble, Sydney. For the past 23 years Dr Schloeffel has focused his practice on the understanding and management of Complex and Chronic Disorders. Dr Schloeffel graduated from the University of NSW in 1978. His initial training was in Intensive Care Medicine, followed by Isolated Rural General Practice combining Acupuncture and Integrative Medicine. He gained a Fellowship in the Royal Australian College of General Practitioners (RACGP) in 1983, a Diploma of Acupuncture and Chinese Medicine from China's Nanjing College of Traditional Chinese Medicine in 1986 and a Fellowship of the Australian Medical Acupuncture College in 1987. Dr Schloeffel worked extensively in rural General Practice and in the developing world, as well as in Europe for 13 years before moving back to Sydney where he currently practices. Dr Schloeffel was influenced by the HIV/Aids epidemic of the 1980's and then Chronic Fatigue Syndrome (CFS) and Fibromyalgia in the 1990's. He then became increasingly involved in developing diagnostic and management pathways for these misunderstood diseases. Highly influenced by the work of Professor Garth Nicholson's research into Gulf War Illness, Dr Schloeffel began establishing new paradigms in medical practice where stealth infections have been found to underlie many syndromes.
Dr Schloeffel's lectures on CFS in the 1990's and 2000's rendered him one of the best informed authorities on these illnesses. In 2005 he was an integral member of the working committee of doctors who adopted the Canadian guidelines on CFS with Professor Kenny De Meirleir.  In 2006 he developed guidelines on CFS which were updated in 2012.
Dr Schloeffel was the founding member of the Australian Chronic Infectious and Inflammatory Disease Society (ACIIDS) in 2014 which was established to encourage education and research into Vector Borne Diseases, CFS, Fibromyalgia, Auto-immune Disease and Chronic Inflammatory Response Syndrome (CIRS). He was previously the medical advisor collegiate with Professor Bernie Hudson, the Head of Infectious Diseases at Royal North Shore Hospital, to the Tick-Borne Diseases Unit at Sydney University in 2014.
He received The Order of Australia Medal in the field of Chronic and Infectious Diseases in 2017 for his work with CFS and Vector Borne Disease. Also, that year Dr Schloeffel was awarded The Most Outstanding Healthcare Professional in Australia 2017 by the Australian Patient's Association.
Dr Schloeffel was an expert witness in the senate enquiry into Lyme Disease in 2016 and was asked by the committee to prepare an evidence based guideline for Vector Borne Disease (VBD) in Australia which was completed in 2017 but as yet is unpublished. He has been on all federal government advisor committees and meetings in relation to VBD. He was also present at the Council of Australian Governments (COAG) meeting in 2018 when the concept of DSCATT (Disabling Symptom Complex Attributed to Ticks) was proposed.
Dr Schloeffel is currently on the Lyme Disease scientific advisory committee, the Emerge-CFS scientific advisory panel, member of ILADS, chairperson of ACIIDS, and a medical advisor to DSCATT.
Along with Professor Gilles Guillemin (Neuroscience Department of Macquarie University), Professor Eddie Holmes (Microbiologist of Sydney University) and Professor Bernie Hudson (Head of Infectious Diseases at Royal North Shore Hospital), have founded the Vector Borne Disease Research Unit publishing a paper on Tick Borne Diseases in Australia in 2019 in Frontiers on Cellular and Infectious Microbiology. Further research is proceeding into diagnostics for VBD in Australia.
Dr Schloeffel continues to give lectures and master classes in CFS and Vector Borne Disease and Auto-immune Diseases. He supports numerous doctors in Australia in the diagnosis and management of many patients who unfortunately have fallen through the medical system and as yet do not have a voice.
Director | Co-Chair Vector Borne Disease Working Group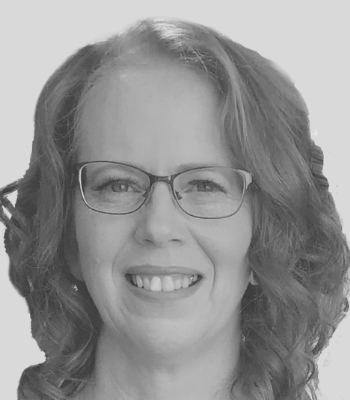 Founder Lyme Australia Recognition & Awareness
Co-Founder/ President: Global Lyme & Invisible Illness Organisation
Karen is an academic whose research skills were highlighted when undertaking her four year Bachelor of Psychology with Honours degree in which she graduated with First Class Honours. When continuing on to do her PhD, Karen was awarded the Australian Postgraduate Award, a scholarship granted to students of  'exceptional research potential'. Karen was not able to finish her PhD due to the onset of chronic illness, she did however utilise her research skills in order to discover the underlying reason for her becoming seriously ill  and since 2010, Karen has been actively engaged in research, support, awareness and advocacy for Lyme Borreliosis Complex / Tick Borne Diseases. She is arguably considered one of Australia's most respected and credible vector-borne borne disease advocates and spokesperson. Karen's chronic health journey began in April 2009 with the onset of Bells Palsy. Lengthy steroid treatment prescribed for the Bells Palsy compounded Karen's health issues and by 2010 she was primarily housebound. In July 2010, an appointment with a specialist led Karen to researching some points they had discussed and she came across a symptom checklist for Lyme Borreliosis. The realisation that she ticked every box gave Karen hope they she may soon be on the road to recovery. This hope was to be short-lived as further research revealed the denial and lack of awareness about Tick Borne diseases in Australia. Karen founded the
Lyme Australia Recognition and Awareness (LARA)
website to provide answers to questions, that as a researcher, she went looking for:  How Lyme Borreliosis and vector-borne diseases in general present clinically and how they could underlie so many health problems; How it is transmitted and survives within the environment; Why the Australian government currently denies its presence. LARA answers these questions (and more), providing just under 1000 journal article references. As well as the science, the
LARA website and the
LARA Facebook Page
also share patient stories, awareness events and current (and past) news about Lyme & Invisible Illness. Karen also founded the popular Facebook community group, Lyme Australia & Friends (LA&F) which is the largest National support group for Lyme Borreliosis Complex patients (and carers) in Australia. Karen wanted a safe place for others looking to regain their health, as when she went looking for information in 2010, there was very limited support and information available in Australia. Even up until the beginning of 2012, there were few people aware of the effects ticks could pose to health.   Karen has authored two research papers (Lyme Disease: A Counter Argument to the Australian Government's Denial, K. Smith 2012 and Lyme Disease / Borreliosis: An overview of Lyme and direction for further research required in Australia.K Smith 2012.
Karen had tasked herself to understand everything she could about the disease. Her research was broad, covering information regarding treatment protocols as well as numerous aspects of Tick Borne disease in an attempt to gain an understanding of the of the denial of Lyme Borreliosis and the lack of treatment available in Australia.  Her initial research involved many hundreds of hours of reading and analysing as much information as possible on the days that she was able to get out of bed. This research spanned nearly 2 years (July 2010 – January 2012), and formed the basis of the two papers and information that was published online on her website, Lyme Australia Recognition and Awareness (LARA) in July 2012, one month after returning to Australia after treatment in London, United Kingdom.
The paper, Lyme Disease: A Counter Argument to the Australian Government's Denial, examines the research that underlies the denial in Australia, the majority of which was published in a paper by Russell et al., (1994) Lyme disease: search for a causative agent in ticks in south-eastern Australia. The aim of the counter-argument is to highlight that the research methodology had numerous flaws and there were many problems with the way the serological, vector and reservoir host studies were conducted. Rather than concede that there were numerous inconsistencies in their findings, and to utilise the 1994 study as the basis for further research, the study's authors and Government health departments have continued to quote this study to deter any further government funded research with regard to Lyme disease for the past twenty years.
This counter-argument was published in relevant sections on the LARA website in July 2012 and produced in PDF format in 2013. It was included in response to the Department of Health Scoping Study in 2014 and in February 2016, Karen personally handed it to the then Prime Minister of Australia, Malcolm Turnbull. It was also included as an attachment to LARA's Submission for the 2016 Senate Inquiry, 'Growing evidence of an emerging tick-borne disease that causes a Lyme like illness for many Australian patients'.
The paper, Lyme Disease / Borreliosis: An overview of Lyme and direction for further research required in Australia, provides an outline of Lyme: What it is and the clinical picture and symptoms associated with the disease as well as detailed information on how it is transmitted and maintained in the environment.  It examines tick species that have been identified as being involved in the Borrelia / Lyme cycle and that are in Australia, as well as discussing the mammals and birds that have been either imported or inadvertently introduced and are known reservoir hosts of the Borrelia (Lyme) bacteria.  By outlining the basics and providing background information, it is hoped that the 'mystery' surrounding Lyme is lifted and that the likelihood the bacteria responsible for Lyme exists in Australia is extremely high. There is an urgent need for further investigation and thorough research in this field.
Information in this Overview was published on the LARA website in July 2012. In November 2012 the segments 'Lyme Disease Transmission and Maintenance within the environment' and 'Tick Vectors and Reservoir Hosts of Lyme / Borrelia in Australia' was handed to Dr Jeannette Young, Chief Health Officer for Queensland. In 2014 the same sections that had been provided to Dr Young were included in response to the Department of Health Scoping Study. The research was produced in PDF format in 2014 and updated in 2016 to include further information in the Babesia section and add an executive summary. The updated version was included as an attachment to LARA's Submission for the 2016 Senate Inquiry, 'Growing evidence of an emerging tick-borne disease that causes a Lyme like illness for many Australian patients'.
The addition of a data base of journal article references to the LARA website, as well as the science, was the first of its kind on any website on Tick Borne diseases in Australia. It has been a valuable resource and in 2014, when a team of people was organised to collate information from the various websites in Australia for a Media/ Research pack to be hosted on the Lyme Disease Association of Australia Website, a lot of the information and research data base on LARA was utilised. 
Further to curating research findings and fostering a thriving patient community, Karen has organised advocacy events including a protest for awareness outside Queensland Health (Nov 2012) and met with Qld Health Minister Dr Jeannette Young. It was a historic meeting with important research shared on ticks, bird migration patterns, cattle ticks and their correlation to human health. Further Information can be viewed here
While co organising the Queensland Protest in 2012, she also signed Australia up to participate in the Worldwide Lyme Project (formerly Protest) where she was a National and International co-ordinator for the events held in May 2013 and 2014; She submitted a response to the Clinical Advisory Committee on Lyme Disease (CACLD) Scoping Study and was involved in the Lyme Patient Consultative Group telephone meetings throughout 2014. In February 2016, she attended an afternoon tea with then Prime Minister Malcolm Turnbull MP and spoke to him about the Senate Inquiry, 'Growing evidence of an emerging tick-borne disease that causes a Lyme like illness for many Australian patients'. Karen was also invited to speak at the Senate Inquiry hearing in Brisbane.  She also provided a submission and attended the Department of Health (DOH) Debilitating Symptom Complexes Attributed to Ticks (DSCATT) 'Think Tank' meetings in 2018, and the Treatment Pathway meetings with the Department of Health and Allen & Clarke in 2019. 
While Karen's health has improved over the years, sensory processing issues due to a lack of early treatment, has meant that she was not able to watch television, listen to music and had to limit social interaction, especially that involving numerous people. Karen has utilised this time housebound to raise awareness and help others with her extensive advocacy work and submissions which can be seen under the Advocacy section on the LARA website. Other notable campaigns include:
co-founding

Red Shoe Day to remember all those we have lost to invisible illness such as Lyme, ME/CFS,  Fibromyalgia and the many more illnesses. And founded in memory of Australian Lyme patient Theda Myint.

 Time For Lyme Clock which Karen designed and  presented to the Senate committee at the Brisbane Hearing. The clock was a project that was designed to show the human side of this disease and the devastation its denial and lack of treatment and medical care is creating. Karen asked Matt Chant (Scott Chant's brother) to present the clock of behalf of all those who have lost loved ones, and all those who are living with the illness, and denial of Lyme & Co. You can find more information here
Karen participates in numerous media interviews and appearances and is also a guest speaker on tick borne disease forums, webinars and conferences. View our media articles or you can also read Karen's full story.
A nursing background was the life saviour when in 2002 Barbara contracted Q Fever and Leptospirosis. Having been involved in the Agriculture industry and nursed clients with the disease, most of her life, she knew what this disease was, even though doctors were sceptical.
In 2004, Barbara was instrumental in assisting the government-subsidised Q Fever vaccination programme being implemented in Australia.
Doing two ABC "Landline" programmes on Q Fever that aired nationally, was the turning point for her in becoming a very vocal advocate for vaccination, and awareness being delivered which at the time was virtually non-existent to the public. A desperate need also became very apparent for a form of support for sufferers of Q Fever and other similar diseases. At the time there was nowhere that people could share their experiences.  Every person believing, they were on their own. Barbara opened A Facebook page, Q Fever. Today with over 750 members worldwide, it offers a non-judgmental venue for sufferers to speak out.
She continually advocates to our politicians, and the public trying to bring awareness of many vector-borne diseases and has written many articles for the media and speaks at various groups on the subject. Government response today is "it is an agriculture industry disease and needs to be dealt with by them". Untrue, Q Fever is NON-discriminatory as are all Vector-Borne Diseases.
Communications and Digital Content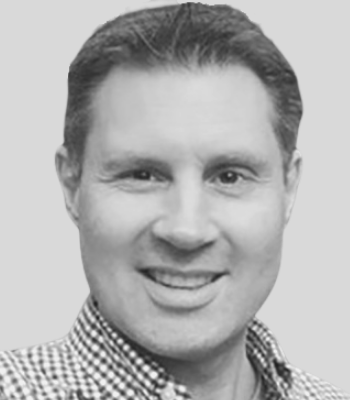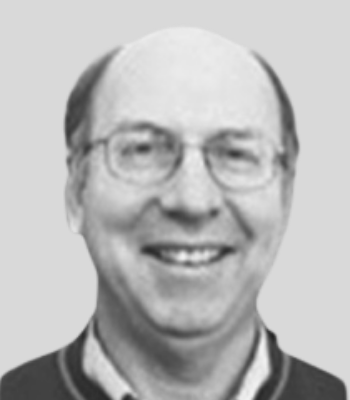 "We are fiercely committed to serve the needs of Australian patients and impact globally with our scientific rigour and innovative approaches."
Mark is an accountant, citrus and cattle farmer and more recently has been elected as a Councillor for the Maranoa Regional Council.  Mark has sadly lost his nephew, Scott, to Lyme disease and is very supportive of  PANDIS and its objectives in the role of Board member and Treasurer. He wants to see the acknowledgment of vector-borne diseases in Australia and for the diseases to be given appropriate recognition.
Mark specialises in rural business taxation planning, estate & succession planning and preparing financial accounts and taxation returns. He also has significant experience in the set up and administration of self-managed superannuation funds. Mark has 30 years of experience as a Chartered Accountant and has worked extensively with primary producers, property developers and a wide range of businesses throughout Queensland.  He also has served on the executive of many not for profit associations and wishes to bring this experience in helping PANDIS achieve its goals.
Qualifications and Memberships: