PANDIS is grateful for the support of our Parasites Working Group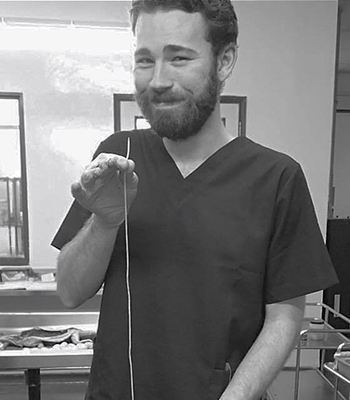 Mackenzie studied parasitology at the University of Melbourne where his research focused on the evolution, diversity, and identification of paralysis ticks in the Australasian region. Following this he spent two years with Agriculture Victoria researching parasite diagnostics and disease ecology. In 2018, he joined the National University of Singapore to work on zoonoses and parasites in Asia, particularly in developing countries. His work spans a wide range of countries in the Asia-Pacific including Taiwan, Cambodia, Thailand, Singapore, Malaysia, Australia and New Zealand.
Mackenzie's research focus is broad but centres around three key areas: 1) the discovery, delineation, and diagnosis of parasite species; 2) Community ecology of parasites and their hosts; 3) Predicting and mapping the sources and patterns of spill over of parasites into human populations.
He is particularly interested in vectors and vector-borne diseases spread by ticks, fleas, and mites. However, he is also involved in research on parasitic worms and protozoa.