PATRONS
PANDIS is grateful for the support of our patrons
DR RICHARD HOROWITZ M.D.
Diplomate, American Board of Internal Medicine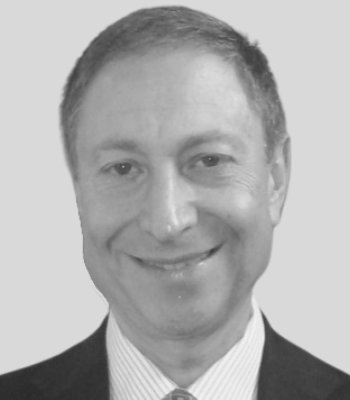 Patron of the Vector-Borne Disease Working Group
Dr Richard Horowitz is a board-certified internist in private practice in Hyde Park, N.Y and medical director of the Hudson Valley Healing Arts Centre, an integrative medical centre which combines both classical and complementary approaches in the treatment of Lyme Disease and other tick-borne disorders.
An acclaimed author on Lyme disease and chronic multi-systemic infections and member of the US Senate Tick Borne Disease working group, he has treated over 12,000 Chronic Lyme disease patients in the last 26 years, with patients coming from all over the US, Canada, Australia and Europe to his clinic.
Dr Horowitz is a frontline clinician for COVID-19 patients and in March 2020 co-authored an article in the open access online journal Respiratory Medicine Case Reports. The title is 'Efficacy of glutathione therapy in relieving dyspnea associated with COVID-19 pneumonia: A report of 2 cases'. The article outlines the role of glutathione as an effective mechanism to resolve the 'cytokine storm' that leads to pneumonia and starving the blood of oxygen in patients that can lead to cell death in the lungs, resulting in organ failure which can be fatal. His COVID-19 protocol also utilises ionophores to deliver zinc intracellularly to kill the virus.
Dr Horowtiz has twice consulted to the Australian government and the Department of Health on protocols for vector borne disease patients, recommending his 18-point diagnostic protocol for GP's to use as an evidence-based clinical diagnosis tool.
He is former Assistant Director of Medicine of Vassar Brothers Hospital in Poughkeepsie, N.Y., and is one of the founding members and past president elect of ILADS, the International Lyme and Associated Diseases Society. He is also past president of the ILADEF, the International Lyme and Associated Diseases Educational Foundation, a non-profit organization dedicated to the education of health care professionals on tick-borne diseases.
Dr Horowitz has presented at numerous local, national, and international scientific conferences on Lyme Disease, and has published on the role of co-infections and toxins in Lyme Borreliosis. He was awarded the Humanitarian of the Year award by the Turn the Corner Foundation for his treatment of Lyme Disease, and has dedicated his life to helping those stricken with this devastating illness. His books "Why Can't I Get Better? Solving the Mystery of Lyme and Chronic Disease" and 'You Can Get Better' were released through St Martin's press, which explains his full classical and integrative approach to helping those stricken with tick-borne diseases and resistant chronic illness.
Dr Horowitz practices meditation and mindfulness and is featured on YouTube and in leading podcasts.
DR ROBERT C. BRANSFIELD M.D.
Ambassador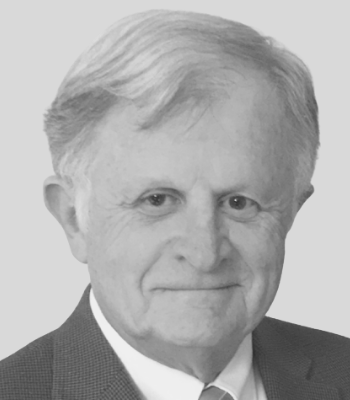 Patron – Neuro psychiatric diseases/mental heath
Dr. Robert C. Bransfield, M.D., F.A.P.A. is a graduate of Rutgers College and the George Washington University School of Medicine. He completed his psychiatric residency training at Sheppard and Enoch Pratt Hospital. He is board certified by the American Board of Psychiatry and Neurology in Psychiatry.
Dr. Bransfields' primary activity is an office based private practice of psychiatry with an emphasis upon treatment resistant cases. In addition, Dr Bransfield is the Associate Director of Psychiatry and the Chairman of Quality Assurance at Riverview Medical Center in Red Bank, New Jersey.
He has held teaching appointments at Hahnemann Medical College and Eastern Virginia Medical School. He has taught in many settings to physicians, mental health professionals and the public. He has performed research, and has a particular interest in psychopharmacology, a unified theory of mental health and illness, the link between microbes and mental illness, Lyme and other tick-borne disease, violence, and the link between microbes and violence.
Dr Bransfield has authored and co-authored a number of publications in peer-reviewed literature, other medical publications and books. He has held a number of administrative positions for various organizations involved with a number of health, mental health and community related activities.
Dr Bransfield has been active in political advocacy on a national, state and local level in the USA. He has appeared on network and regional television, radio and various publications. He has a particular interest in preserving a health care system with traditional ethics, access, privacy, freedom, quality and cost effectiveness at a time when these critical attributes of the health care system are being threatened.
Mental Health and Illness.com has several evidence based articles by Dr. Bransfield.
December 1, 2007 Psychiatric Times. Vol. 24 No. 14 "Lyme Disease, Comorbid Tick-Borne Diseases, and Neuropsychiatric Disorders"
GAIL TAYLOR
Ambassador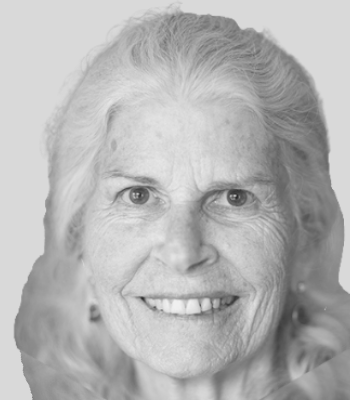 Patron – Social movements for ecological change
In 1979, Gail Taylor co-founded the MG Taylor Corporation, a network company, to help people learn how to solve complex problems through learning new ways of working. Their methodology brought groups of people together in what became known as DesignShops: unique 3-5 day gatherings designed to tap into group dynamics and guide the group to think creatively about the future.
From the Taylor's perspective in the mid 70's, people were relatively dormant with their creativity. Most seemed somewhat helpless to know how to make change and create better worlds. Collaboration was practically unheard of. Project based learning was an anomaly. As adults, most thought they were through with learning. Now their job was to go to college, get a job, get married, and live happily ever after. This apathy was occurring in the midst of exponential rates in the change of almost everything.
Today the process is used worldwide with somewhat over 1,200 practitioners and thousands of organizations and communities who have benefited from the process.
In 2002, Gail founded Tomorrow Makers Inc, was as a non-profit network to expand the MG Taylor methodologies into social and ecological activist communities wanting to learn better, more collaborative ways of working with each other. More and more endeavors were grappling with diversity, with complex problems and with learning new ways of working.