Working Group
Mental Health
PANDIS is grateful for the support of our Mental Health Working Group
Director | Co-Chair, Vector Borne Disease Working Group
Founder Lyme Australia Recognition & Awareness
Co-Founder/ President: Global Lyme & Invisible Illness Organisation
Karen is an academic whose research skills were highlighted when undertaking her four year Bachelor of Psychology with Honours degree in which she graduated with First Class Honours. When continuing on to do her PhD, Karen was awarded the Australian Postgraduate Award, a scholarship granted to students of 'exceptional research potential'. Karen was not able to finish her PhD due to the onset of chronic illness, she did however utilise her research skills in order to discover the underlying reason for her becoming seriously ill  and since 2010, Karen has been actively engaged in research, support, awareness and advocacy for Lyme Borreliosis Complex / Tick Borne Diseases. She is arguably considered one of Australia's most respected and credible vector-borne borne disease advocates and spokesperson. 
Karen's chronic health journey began in April 2009 with the onset of Bells Palsy. Lengthy steroid treatment prescribed for the Bells Palsy compounded Karen's health issues and by 2010 she was primarily housebound. In July 2010, an appointment with a specialist led Karen to researching some points they had discussed and she came across a symptom checklist for Lyme Borreliosis. The realisation that she ticked every box gave Karen hope they she may soon be on the road to recovery. This hope was to be short-lived as further research revealed the denial and lack of awareness about Tick Borne diseases in Australia.
Karen founded the Lyme Australia Recognition and Awareness (LARA) website to provide answers to questions, that as a researcher, she went looking for:  How Lyme Borreliosis and vector-borne diseases in general present clinically and how they could underlie so many health problems; How it is transmitted and survives within the environment; Why the Australian government currently denies its presence. LARA answers these questions (and more), providing just under 1000 journal article references. 
As well as the science, the LARA website and the LARA Facebook Page also share patient stories, awareness events and current (and past) news about Lyme & Invisible Illness. Karen also founded the popular Facebook community group, Lyme Australia & Friends (LA&F) which is the largest National support group for Lyme Borreliosis Complex patients (and carers) in Australia. Karen wanted a safe place for others looking to regain their health, as when she went looking for information in 2010, there was very limited support and information available in Australia. Even up until the beginning of 2012, there were few people aware of the effects ticks could pose to health.  
Karen has authored two research papers (Lyme Disease: A Counter Argument to the Australian Government's Denial, K. Smith 2012 and Lyme Disease / Borreliosis: An overview of Lyme and direction for further research required in Australia. K Smith 2012.
Karen had tasked herself to understand everything she could about the disease. Her research was broad, covering information regarding treatment protocols as well as numerous aspects of Tick Borne disease in an attempt to gain an understanding of the of the denial of Lyme Borreliosis and the lack of treatment available in Australia.  Her initial research involved many hundreds of hours of reading and analysing as much information as possible on the days that she was able to get out of bed. This research spanned nearly 2 years (July 2010 – January 2012), and formed the basis of the two papers and information that was published online on her website, Lyme Australia Recognition and Awareness (LARA) in July 2012, one month after returning to Australia after treatment in London, United Kingdom.

The paper, Lyme Disease: A Counter Argument to the Australian Government's Denial, examines the research that underlies the denial in Australia, the majority of which was published in a paper by Russell et al., (1994) Lyme disease: search for a causative agent in ticks in south-eastern Australia. The aim of the counter-argument is to highlight that the research methodology had numerous flaws and there were many problems with the way the serological, vector and reservoir host studies were conducted. Rather than concede that there were numerous inconsistencies in their findings, and to utilise the 1994 study as the basis for further research, the study's authors and Government health departments have continued to quote this study to deter any further government funded research with regard to Lyme disease for the past twenty years.

This counter-argument was published in relevant sections on the LARA website in July 2012 and produced in PDF format in 2013. It was included in response to the Department of Health Scoping Study in 2014 and in February 2016, Karen personally handed it to the then Prime Minister of Australia, Malcolm Turnbull. It was also included as an attachment to LARA's Submission for the 2016 Senate Inquiry, 'Growing evidence of an emerging tick-borne disease that causes a Lyme like illness for many Australian patients'.

The paper, Lyme Disease / Borreliosis: An overview of Lyme and direction for further research required in Australia, provides an outline of Lyme: What it is and the clinical picture and symptoms associated with the disease as well as detailed information on how it is transmitted and maintained in the environment.  It examines tick species that have been identified as being involved in the Borrelia / Lyme cycle and that are in Australia, as well as discussing the mammals and birds that have been either imported or inadvertently introduced and are known reservoir hosts of the Borrelia (Lyme) bacteria.  By outlining the basics and providing background information, it is hoped that the 'mystery' surrounding Lyme is lifted and that the likelihood the bacteria responsible for Lyme exists in Australia is extremely high. There is an urgent need for further investigation and thorough research in this field.

Information in this Overview was published on the LARA website in July 2012. In November 2012 the segments 'Lyme Disease Transmission and Maintenance within the environment' and 'Tick Vectors and Reservoir Hosts of Lyme / Borrelia in Australia' was handed to Dr Jeannette Young, Chief Health Officer for Queensland. In 2014 the same sections that had been provided to Dr Young were included in response to the Department of Health Scoping Study. The research was produced in PDF format in 2014 and updated in 2016 to include further information in the Babesia section and add an executive summary. The updated version was included as an attachment to LARA's Submission for the 2016 Senate Inquiry, 'Growing evidence of an emerging tick-borne disease that causes a Lyme like illness for many Australian patients'.

The addition of a data base of journal article references to the LARA website, as well as the science, was the first of its kind on any website on Tick Borne diseases in Australia. It has been a valuable resource and in 2014, when a team of people was organised to collate information from the various websites in Australia for a Media/ Research pack to be hosted on the Lyme Disease Association of Australia Website, a lot of the information and research data base on LARA was utilised. 

Further to curating research findings and fostering a thriving patient community, Karen has organised advocacy events including a protest for awareness outside Queensland Health (Nov 2012) and met with Qld Health Minister Dr Jeannette Young. It was a historic meeting with important research shared on ticks, bird migration patterns, cattle ticks and their correlation to human health. Further Information can be viewed here

While co organising the Queensland Protest in 2012, she also signed Australia up to participate in the Worldwide Lyme Project (formerly Protest) where she was a National and International co-ordinator for the events held in May 2013 and 2014; She submitted a response to the Clinical Advisory Committee on Lyme Disease (CACLD) Scoping Study and was involved in the Lyme Patient Consultative Group telephone meetings throughout 2014. In February 2016, she attended an afternoon tea with then Prime Minister Malcolm Turnbull MP and spoke to him about the Senate Inquiry, 'Growing evidence of an emerging tick-borne disease that causes a Lyme like illness for many Australian patients'. Karen was also invited to speak at the Senate Inquiry hearing in Brisbane.  She also provided a submission and attended the Department of Health (DOH) Debilitating Symptom Complexes Attributed to Ticks (DSCATT) 'Think Tank' meetings in 2018, and the Treatment Pathway meetings with the Department of Health and Allen & Clarke in 2019. 

While Karen's health has improved over the years, sensory processing issues due to a lack of early treatment, has meant that she was not able to watch television, listen to music and had to limit social interaction, especially that involving numerous people. Karen has utilised this time housebound to raise awareness and help others with her extensive advocacy work and submissions which can be seen under the Advocacy  section on the LARA website. Other notable campaigns include:


co-founding Red Shoe Day to remember all those we have lost to invisible illness such as Lyme, ME/CFS,  Fibromyalgia and the many more illnesses. And founded in memory of Australian Lyme patient Theda Myint.


 Time For Lyme Clock which Karen designed and  presented to the Senate committee at the Brisbane Hearing. The clock was a project that was designed to show the human side of this disease and the devastation its denial and lack of treatment and medical care is creating. Karen asked Matt Chant (Scott Chant's brother) to present the clock of behalf of all those who have lost loved ones, and all those who are living with the illness, and denial of Lyme & Co. You can find more information here
Karen participates in numerous media interviews and appearances and is also a guest speaker on tick borne disease forums, webinars and conferences. View her media articles or you can also read Karen's full story.
DR ROBERT BRANSFIELD M.D.
Patron – Neuro psychiatric diseases/mental heath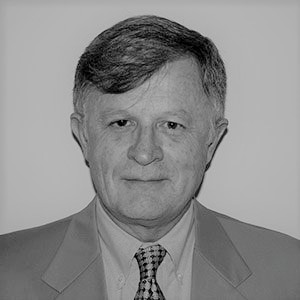 Dr. Robert C. Bransfield, M.D., F.A.P.A. is a graduate of Rutgers College and the George Washington University School of Medicine. He completed his psychiatric residency training at Sheppard and Enoch Pratt Hospital. He is board certified by the American Board of Psychiatry and Neurology in Psychiatry.
Dr. Bransfields' primary activity is an office based private practice of psychiatry with an emphasis upon treatment resistant cases. In addition, Dr Bransfield is the Associate Director of Psychiatry and the Chairman of Quality Assurance at Riverview Medical Center in Red Bank, New Jersey.
He has held teaching appointments at Hahnemann Medical College and Eastern Virginia Medical School. He has taught in many settings to physicians, mental health professionals and the public. He has performed research, and has a particular interest in psychopharmacology, a unified theory of mental health and illness, the link between microbes and mental illness, Lyme and other tick-borne disease, violence, and the link between microbes and violence.
Dr Bransfield has authored and co-authored a number of publications in peer-reviewed literature, other medical publications and books. He has held a number of administrative positions for various organizations involved with a number of health, mental health and community related activities.
Dr Bransfield has been active in political advocacy on a national, state and local level in the USA. He has appeared on network and regional television, radio and various publications. He has a particular interest in preserving a health care system with traditional ethics, access, privacy, freedom, quality and cost effectiveness at a time when these critical attributes of the health care system are being threatened.
Mental Health and Illness.com has several evidence based articles by Dr. Bransfield.
December 1, 2007  Psychiatric Times. Vol. 24 No. 14 "Lyme Disease, Comorbid Tick-Borne Diseases, and Neuropsychiatric Disorders"