PANDIS is grateful for the support of our Board Members
PROFESSOR GILLES J GUILLEMIN AM.
Having worked in the field of Neuroimmunology for over 20 years, Professor Guillemin is an acknowledged world leader in tryptophan metabolism, contributing to the global understanding of the mechanisms behind neuro-inflammation. A trained virologist who has worked on AIDS research and Corona virus, Prof Guillemin is a highly experienced researcher who moved to Australia to pursue post-doctoral studies in 1997.
He obtained a position as conjoint Senior Lecturer at The University of New South Wales in March 2001 and In 2011 initiated the creation of a new research Centre at Macquarie University: The Motor Neurone Disease (MND) Research Centre to undertake research in the fields of molecular and cellular neuroscience, with the goal of developing therapeutic strategies for MND and other neurodegenerative diseases. In 2012, Prof Guillemin co-created the first MND biobank with Prof Dominic Rowe. Prof Guillemin was Co-Director of the Centre for 5 years (2011-2016) and the acting Associate Dean International and Engagement at Macquarie University between 2015-2017.
Recognition and research awards include: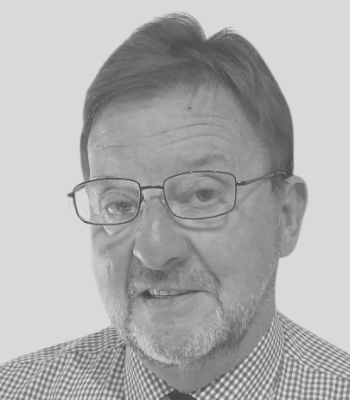 Vector-Borne Disease (VBD) Working Group
After studying medicine for four years at Monash University Chris changed to Science and graduated in 1969 with a B.Sc. Dip.Ed and became a Secondary Science Teacher for over 40 years. Now retired Chris lives in Hamilton, regional Victoria and is married to Wendy and has one son, two daughters and six grandchildren.
 
Chris became involved with tick borne diseases five years ago when his daughter Emma was diagnosed with Lyme disease. In 2017 he co-founded education and awareness organisation TICNA and is a member of DSCATT forums. In 2019 Chris joined as Chair of the PANDIS Tick borne disease working group.
 
Chris realises that research will be the ultimate answer and has a strong desire to lead patient outcomes to redress the tick born disease pandemic and medical abandonment of patients.
Founder | Member | Company Secretary | Advisor

'Environmental disruptors are a 'perfect storm' and we need to mitigate their full force
if we are to ease human suffering.'
Catherine has more than 30 years' experience in the corporate and not-for- profit sectors. Her expertise is in developing transformative strategies and leading the business growth across reputation, revenue and relationships. 
  
Catherine was previously CEO of Cure Brain Cancer Foundation where she was part of a global cohort to disrupt cancer models by introducing Phase 2/3 adaptive clinical trials and personalised medicine model. She resigned from her position in June 2016 due to a debilitating vector-borne illness which she has since made a recovery.
 
The charity was awarded the 25th most innovative company in Australia (2016/17) by the Australian Financial Review and Australian Charity of the year (2016/17) by the Australian Charity Awards, as a direct result of participatory­ leadership through collaborative, iterative design, priority-led funding and a whole-systems approach.
 
She is mother to two teenage boys and believes that population health and the burden of disease will exponentially improve when chronic disease is viewed through the scientific lens of environmental diseases, investigating microbes as causative agents.
Melissa is a Sydney-based HR professional with over ten years of human resources experience. She has always felt passionate about helping the community and coaching upcoming generations of HR practitioners. Her first book Career Guidance for Now and for the Future focused on how to secure employment through CV writing and interview techniques. In August 2020, Melissa was inspired and founded Career Guidance Now to support those who had lost their jobs due to the global pandemic. Your HR Ally is Melissa's second book. She noticed an inherent lack of Australian resources for those studying HR or seeking to pursue a HR career. Taking matters into her own hands, Your HR Ally was written to kickstart a HR career. In 2021 Melissa became an Excellence Awardee for 'Australian HR Manager of the Year'. She has a Graduate Certificate in Business Administration, a Bachelor's Degree majoring in Psychology, as well as certifications in safety and payroll.
Board Member | Operations | Stakeholder Relations
After 20 years in financial services, Kiki has used her business experience in a highly regulated environment and covering all areas of operation, in the not-for-profit sector.
She is an experienced NFP board member, having served on the inaugural board of the Hornsby
Ku-ring-gai Women's Shelter, where over her five-year term she covered PR, Fundraising, Operations and acted as VP.
Currently CEO of Go Gentle Australia which she joined at its inception in 2016, Kiki has extensive knowledge of governance, advocacy, campaigning for change and creating resources.
Kiki is passionate about social justice, equal opportunities, making the world a better place and driven to empower people with knowledge and tools
High Performance Sport is Debbie's sector of expertise with over 20 years experience working to drive performance outcomes across multi-sports with Olympic level, Commonwealth, and World Championship athletes (Able and Para), and coaches, including talent development pathways (Emerging levels to Elite).

Working in Performance Support Management, highlighted by 16 years in Australian Institute of Sport (AIS) and National Sporting System roles, leading performance integrated team frameworks and endorsing best practice, evidence based decision making for sport and performance health; her passion is to ensure all Australians have an opportunity to explore and be educated through sport on health, and self optimisation. Known as a transformational leader in National Sporting Networks, Debbie takes pride in ensuring athletes and coaches have access to an integrated team of sport science experts and embedment of individual performance planning and periodisation to achieve identified tailored outcomes through their daily training environment aligning these to a 'What It Takes To Win' modelling framework.

An ADCO Sport Scholarship recipient attaining her Bachelor of Sport Science at Bond University, Gold Coast, an Elite Association Member of the Australian Strength & Conditioning Association (ASCA)  as a Level III Coach, and World Athletics (IAAF) Senior Level IV Track Coach, Debbie is an active leader and coach from Community to Elite level athletes and she personally enjoys participating in middle distance running continuing her love for self discovery and growth that is attained through athletics.
Public Officer | Company Secretary | Director
Naomi is an I.T. professional in software development for telco and financial institutions and holds a Bachelor of Science in Genetics and Grad Dip in I.T. She is a Not-for-profit board member and Equestrian coach, competitor and judge.
She is engaged in several community projects including local history; Desktop publishing for sporting clubs; school sesquicentenary organiser, a collaborator on a history book; netball and cricket mum and is an astute problem solver.
While concentrating on trying to deal with vector-borne illness symptoms, made worse by chemotherapy for breast cancer, Naomi is delighted to be given the opportunity to contribute to PANDIS and believes the potential to bring about much-needed change is very exciting.
Director | Scientific Advisor

Ivan achieved a PhD at Adelaide University on the genetics and DNA replication of a bacteriophage in E.coli bacteria. This was an exciting period in the biological sciences as it was the start of the revolution of DNA sequencing and the massive revolution that followed.
After 2 years at Waite Institute in Adelaide, Ivan moved to Carleton University in Ottawa, Canada, where he was looking at the genetics of the nitrogen-fixing bacteria on the nodules of legumes. Ivan then gained an appointment at the University of WA for analysis of plant-rhizobial interactions before moving to the Vic. Dept. of Agriculture to examine the immunology and genetics of sheep stomach worms. After this period, Ivan has been involved in several projects centering around the evolution of infection control. This has included extensive analysis of very large fragments of human chromosomes which are involved in infections as well as other medical conditions.
In 2013 he presented at the first Tick-borne Disease conference in Sydney on a form of the vitamin D binding protein which can potentially activate macrophages allowing for significantly increased immune ability as well as other functions such as repair of organs. This is now Ivan's on-going interest.
Ivan also is a representative of Ticna Inc – a tick-borne illness public education organisation.
Director | Co-Chair, Vector Borne Disease Working Group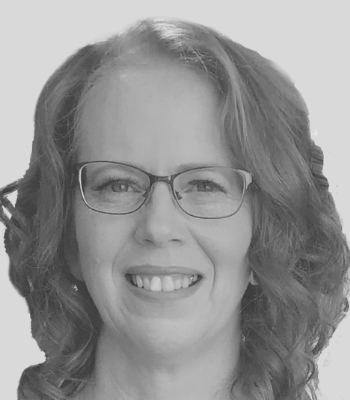 Founder: Lyme Australia Recognition & Awareness
Co-Founder / President: Global Lyme & Invisible Illness Organisation
'Living with an 'invisible' illness is sometimes not living at all; rather,
it can only be described as a day to day 'existence'.
This why for me, research, advocacy and speaking up for those that are
too sick to talk for themselves is a must.'
Karen is an academic whose research skills were highlighted when undertaking her four year Bachelor of Psychology with Honours degree in which she graduated with First Class Honours. When continuing on to do her PhD, Karen was awarded the Australian Postgraduate Award, a scholarship awarded to students of 'exceptional research potential'. Due to the onset of illness where Karen became bedbound and housebound for years, Karen was never able to finish her PhD.
Karen created the Lyme Australia Recognition and Awareness (LARA) website to provide answers to questions, that as a researcher, she went looking for:  How Lyme Borreliosis and vector-borne diseases in general present clinically and how they could underlie so many health problems; How it is transmitted and survives within the environment; Why the Australian government currently denies its presence. LARA answers these questions (and more), providing just under 1000 journal article references.
As well as the science, LARA website and the LARA Facebook Page also share patient stories, awareness events and current (and past) news about Lyme & Invisible Illness.
Karen also founded the popular Facebook community group, Lyme Australia & Friends (LA&F) which is the largest National support group for Lyme Borreliosis Complex patients (and carers) in Australia. Karen wanted a safe place for others looking to regain their health, as when she went looking for information in 2010, there was very limited support and information available in Australia. Even up until the beginning of 2012, there were few people aware of the effects ticks could pose to health.
Her advocacy work and submissions can be seen under the Advocacy link on the LARA website. Other notable campaigns include:
co-founding Red Shoe Day to remember all those we have lost to invisible illness such as Lyme, ME/CFS,  Fibromyalgia
Karen participates in numerous media interviews and appearances and is also a guest speaker on tick-borne disease forums, webinars and conferences.
Karen has authored two research papers (Lyme Disease: A Counter Argument to the Australian Government's Denial, K. Smith 2012 and Lyme Disease / Borreliosis: An overview of Lyme and direction for further research required in Australia. K Smith 2012).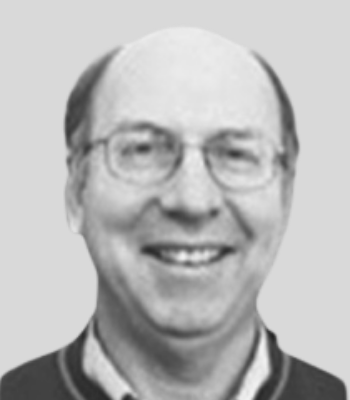 "In memory of my nephew Scott and in service to all patients of a vector-borne disease."
Mark is an accountant, citrus and cattle farmer and more recently has been elected as a Councillor for the Maranoa Regional Council.  Mark has sadly lost his nephew, Scott, to Lyme disease and is very supportive of  PANDIS and its objectives in the role of Board member and Treasurer. He wants to see the acknowledgment of vector-borne diseases in Australia and for the diseases to be given appropriate recognition.
Mark specialises in rural business taxation planning, estate & succession planning and preparing financial accounts and taxation returns. He also has significant experience in the set up and administration of self-managed superannuation funds. Mark has 30 years of experience as a Chartered Accountant and has worked extensively with primary producers, property developers and a wide range of businesses throughout Queensland.  He also has served on the executive of many not for profit associations and wishes to bring this experience in helping PANDIS achieve its goals.
Qualifications and Memberships:
LLB BComm DipCM FCPA FCSA JP CEO Australian Patients Association
Stephen Mason was formerly CEO of Creative Brands Pty Ltd and Finance Director of ASX listed Lemarne Corporation Ltd for over 10 years and Company Secretary of Lemarne Corporation for 20 years. He is a Director of Heritage Brands Limited and is Chairman of its Audit Committee and is also a Director/Secretary of two other private companies.
Stephen has a Bachelor of Laws and a Bachelor of Commerce from Melbourne University as well as a Diploma in Corporate Management. He is a Fellow of both the CPA and CSA, where he lectures occasionally, as well he is a Justice of the Peace.
Stephen has had previous experience managing start up organisations and is a life member of three clubs and/or associations. He has had strong community involvement in various clubs and not-for-profit organisations, including, Lord Somers Camp, Powerhouse, the VAFA and Save our Suburbs.